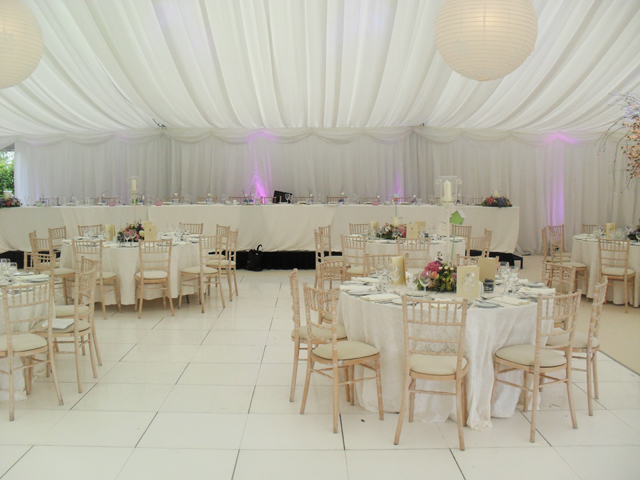 Chiavari Chairs are the epitome of elegance and practicality, they should be included alongside any Marquee Wedding. These Chiavari Chairs can really compliment the extravagance and style of your marquee wedding whilst providing your family and friends with comfort to enjoy your special day.
These stylish and simple chairs are providing brides all over the country with a solution that provides value and most importantly an alternative to the common wedding chair covers that can be seen at most weddings.
Our Chiavari Chairs are a beautiful natural lime wash with cream pads.
Byrne Marquees 'Chiavari Chairs' are the most convenient and affordable way to put a stylish finishing touch to your marquee wedding venue.
Fill out the form on the right or call us now on  to enquire about hiring our Chiavari Chairs for your marquee wedding or event.