Corporate events are an integral part of business and serve to leave a positive and lasting impression of your company on both your existing and potential customers and clients. Every company wants their corporate event to be memorable, impressive and fun even – and they can be! You can enhance the image and reputation of your company by organising a professional and unforgettable corporate event. Planning a corporate event calls for different requirements depending on the time of year it's held, the venue you choose and the food you would like to serve. A winter event will be organised differently to one that is planned for the long days of summer time. If you are responsible for organising and planning a corporate event this summer, follow these tips to ensure that your corporate event is the talk of the town for all the right reasons.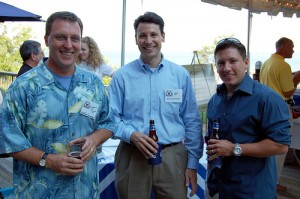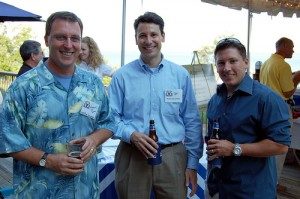 1.       Consider hiring a marquee
Hiring a marquee can provide the ideal solution for a corporate event planned for the summer. As everybody knows, heat and humidity or a deluge of rain can threaten to sabotage your event in the summertime. Therefore, a marquee can provide the comfort you require for your potential clients and customers while offering a large and comfortable environment and also providing shelter at the same time. Marquees come in all shapes and sizes from traditional marquees to more elaborate and secure types of marquees. There is something to suit all corporate events including covered walkways between smaller marquees and high quality toileting arrangements for your guests. Marquees can be decorated as you wish with a wide selection of furniture, accessories, linings and décor. Marquees are very user friendly with plenty of space in which to cater for all comforts including carpeting, ambient lighting, level and stable flooring and some are even climatically controllable. Whether you are coordinating an exhibition, conference, promotion or product launch for your guests, you can be sure that a marquee will address your needs perfectly.
2.       Choose your catering wisely
In summertime, you have several options with regard to the food you serve at your corporate events. Foods such as a wide selection finger foods, cold meats and salad buffets are all good choices. You can also consider a barbeque which is a firm favourite with many.
3.       Select high quality entertainment
During the summer, spirits are high and people are generally cheery and exuberant so you will need to provide entertainment to coincide with the mood, but be careful as you do not want it to detract from your event. A professional DJ or good quality band is always a great choice to keep the mood high and your guests entertained.
4.       Consider using a theme
While some would argue against a theme, there are many who believe that a thematically inspired corporate event is the most memorable and successful. For summertime, choose from themes such as a Garden Party theme, Country Summer Party theme, Beach inspired event or Summer Cocktail event. Alternatively, a theme organised around your company brand or product is also an effective way of leaving a lasting impression on your guests.
photo credit: D.Clow – Maryland via photopin cc