Planning a party can be a daunting task, because you have to make sure that everything is in place and perfect on the day/night. Private parties can range from a small get together to a bigger once-in-a-lifetime celebration. Whatever the reason for your party, you most definitely will want it to be a success. Following these simple tips can be a big help when planning a private party.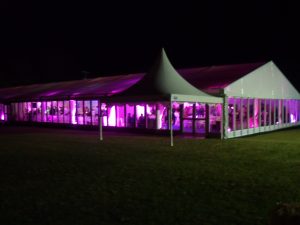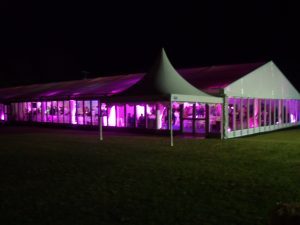 Know who you are Inviting
It is good to know in advance the amount of guests you will be inviting. The amount of guests gives you the starting point to getting a venue and buying adequate food. If you are considering sending invitations, try to send them as early as possible and it is a good idea to include an RSVP option, as this will help you to know who will be attending.
Book your Venue
So, you now know how many guests you have attending your party, now you have to search for the venue. Hosting your party at home, if you have few guests and the right amount of room, can be very convenient and cost effective. If you need to hire a venue, they require you to know the amount of people attending as they may have limitations on the number of people that they can cater for. You could consider an outdoor space for more privacy, if the weather allows. Marquee hire is a very popular and wise choice when hosting an outdoor party :).
Food
This can be anything from a buffet to a sit-down meal. The venue may offer you the food at an extra cost, depending on the place you have hired. Other venues may want you to purchase your own food from another source. If you are having your party at home, you could buy finger food and cook it yourself to save money. The important thing to remember is to provide enough food that will suit many people's tastes and dietary requirements.
Music/Theme
Music or entertainment can be a great way to get everyone in the party mood. Many people choose a good DJ or a Band for a party. Entertainment can be anything from a magician, dancers, fire breathers, comedians to even clowns. These can be a popular choice for parties such as kids birthdays or weddings.
Often a theme can be an imaginative way for everyone to get involved in the party. Popular themes include 70's, Disney, Black and White, Hollywood Glamour, Movie Night, Superhero's etc.
Decide on a Budget
When planning any party a budget is very important. Decide on how much you would like to spend and stick to it. A good thing to do is write down what you want to spend on each area and spend only that amount.
Enjoy your Party
Remember you can only do so much planning but after that it is out of your hands. Go to your party and just relax, enjoy the day/night and have fun with friends and family who are there.
The above are only a few tips to planning your party, and following them will ensure that you're well on your way to planning that perfect party. When all planning is complete you can look forward to having a brilliant time with all your friends and family!